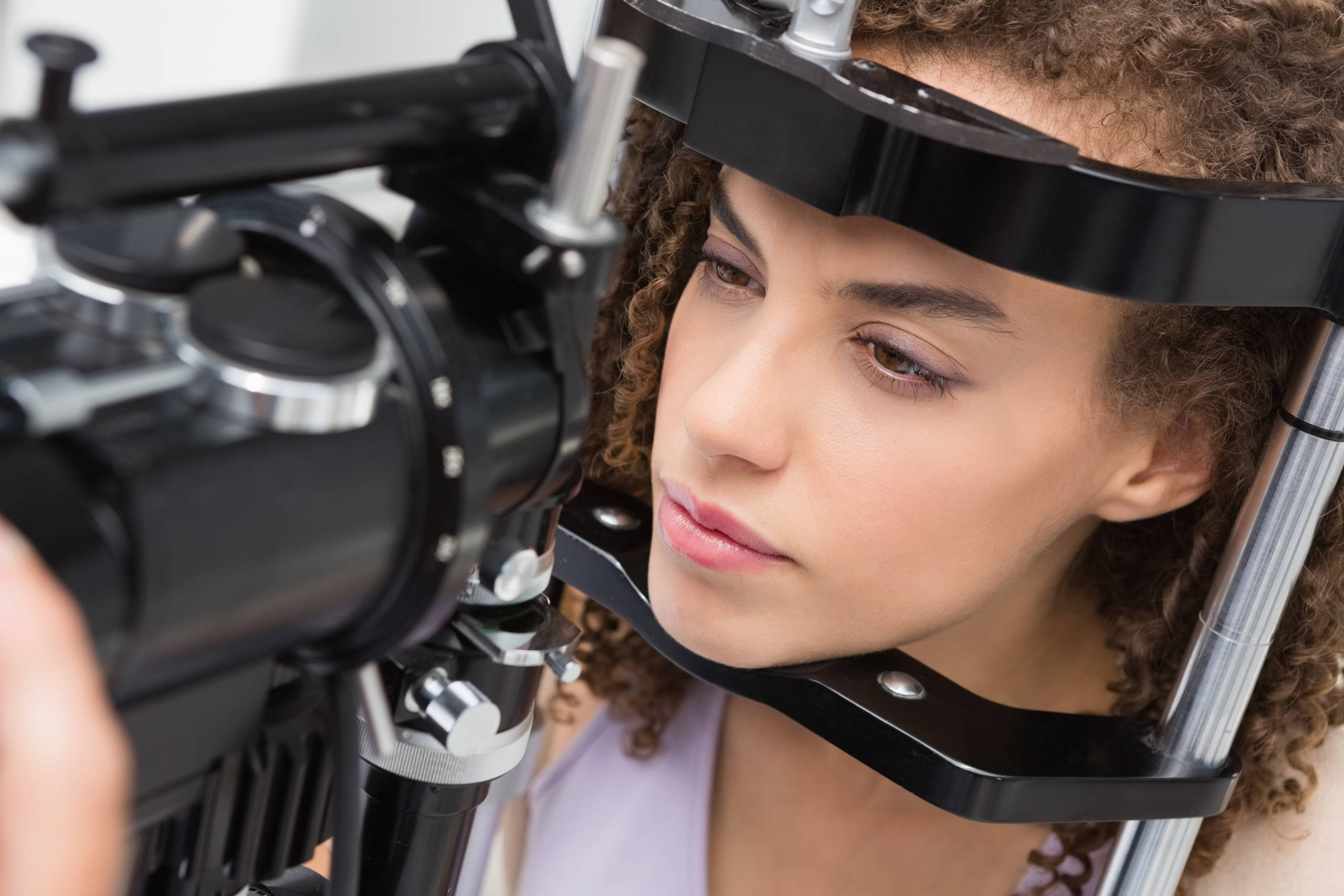 Comprehensive Eye Exams
Your eyes change as a result of the natural aging process and things like health, moisture, medications, hormones, pregnancy, exercise, and the daily activities you enjoy doing. Visit Dr. Aaron Thornton for an annual eye exam to maintain healthy vision and quality of life. If you're thinking, "How can I schedule an eye exam near me?", then contact our office today. We'll schedule an appointment at your convenience.
Getting a routine eye exam is the best way to detect early warning signs of chronic eye conditions and preserve your vision. All Eyes on Me Optometry evaluates the status of your ocular health so you can feel confident that your eye health is in excellent hands. You can book your eye exam by submitting a request here or calling the office directly.
Eye Exams Q & A
Why do I need an eye exam?
Your PCP doesn't thoroughly check the health of your eyes or your vision, which is why it's so important to build a long-term relationship with an optometrist. Getting an eye exam is important to:
Detect early warning signs of glaucoma & eye diseases

Check your overall eye health & vision

Update your eyeglasses & contact lens prescriptions

Perform eye health testing based on your previous medical history or family history
Plan on seeing your optometrist annually if necessary, even if you don't currently need corrective eyewear. These visits are preventive and can help you continue having healthy eyes and optimal vision. See your primary care physician (PCP) each year for preventive care and to maintain overall optimal health.
What happens during an eye exam?
All Eyes on Me Optometry works to provide comprehensive eye exams. After evaluating any current symptoms, your eyeglasses or contact lens prescription, and family history, the team customizes an eye exam based on your needs. Your annual eye exam could include:
Contact lens or eyeglasses exam and fitting

Corneal topography which evaluates the curve of your cornea

Retinal observation that checks the inner back wall of your eye

Visual acuity testing to measure your vision sharpness

Eye function testing, vision screening, and color blindness evaluation

An eye pressure test for potential glaucoma
If you need to start wearing glasses or contacts, or need to update your current prescription, we'll help you find the best possible solution based on your needs, eye health, and lifestyle.
How do I prepare for an eye exam?
Before heading in for your eye exam appointment at All Eyes on Me Optometry, make sure you have a copy of your previous contact lens or eyeglasses prescription. Don't worry if you don't have it, though. Bringing in your contact lens boxes or current eyeglasses gives the team the amount of change relative to the exam results.
It's also helpful to make a list of any eye issues that run in your family, like glaucoma or macular degeneration. Or if you're experiencing any current issues, including squinting, dry eyes, or headaches, write them down so you remember to discuss them with your optometrist.
To schedule your comprehensive eye exam at All Eyes on Me Optometry submit a request here or cal the office directly at (510) 530-2000