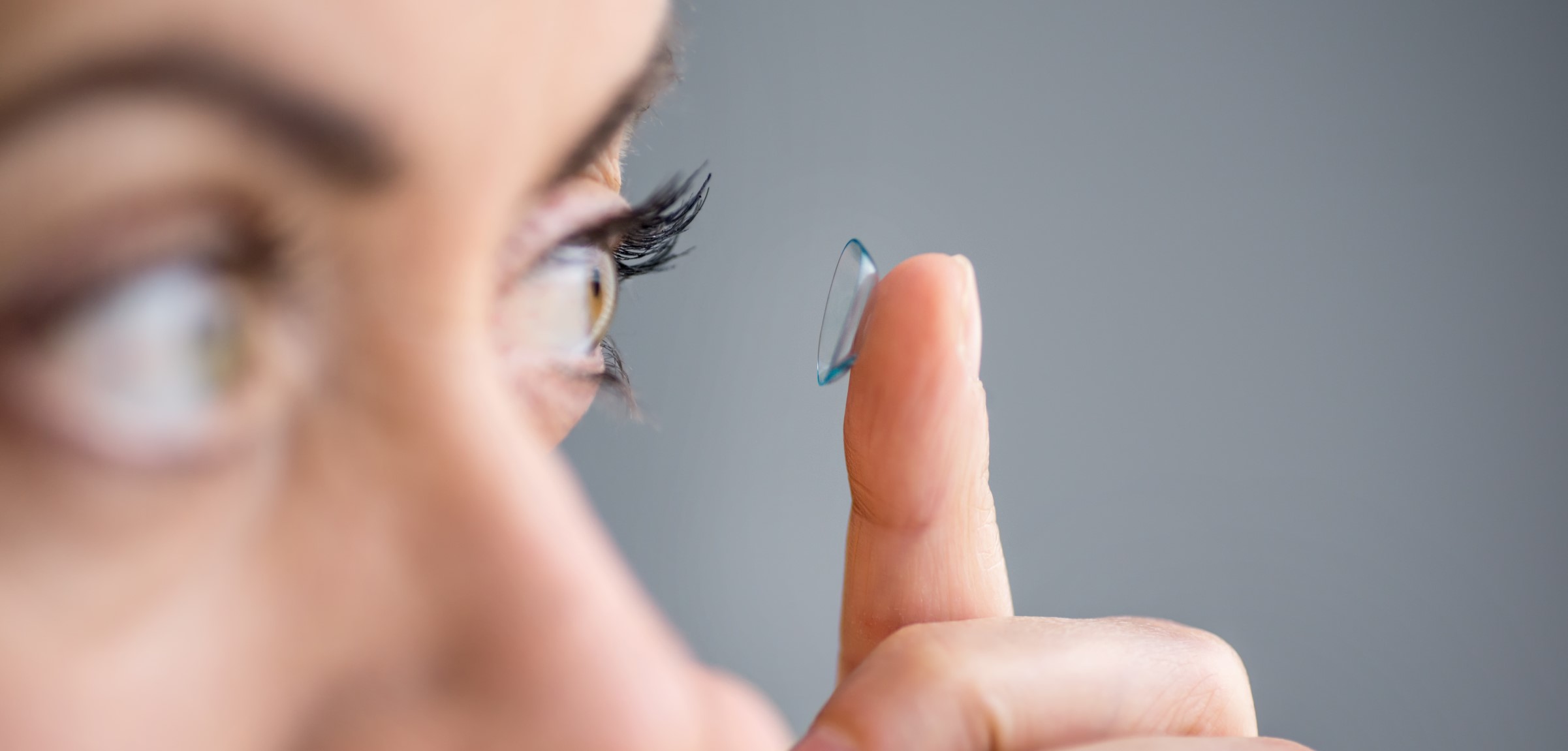 Contact Lens Examination
If you wear or want contacts, you need a contact lens fitting in addition to a comprehensive eye exam. Your eye doctor will perform additional testing during a contact lens exam to evaluate your vision with contacts. Additional testing includes measurement of eye curvature, tear quality, etc. 
With the results of those tests, your eye doctor can provide a contact lens prescription that is the correct fit for your eyes. An eyeglass prescription is no substitute for a contact lens exam. An eyeglass prescription measures for lenses that are positioned further from the eye surface; whereas a contact lens prescription measures for lenses that sit directly on the surface of the eye. An improper fitting or prescription of contacts can damage the health of the eyes.
Once you have the correct fit and prescription for contacts you'll have the option of how often you desire to wear them depending on the classification of the contact lenses.
Your doctor will fit you with a trial pair of contacts and have you wear them for a few days. In about a week, you'll need a follow-up appointment to determine if the trial contact lenses provide clear vision, comfort and a healthy ocular surface.
Whether you wear glasses or contacts, it's a good idea to get a routine eye exam(s) to see if you have any new or existing vision problems, and if you need vision correction.
At All Eyes On Me Optometry, we strive to meet all of your eye and vision care needs. Corrective lens evaluations and prescription management are provided by our optometrist in Oakland. After a comprehensive eye and vision evaluation Dr. Aaron Thornton will discuss the classification of contact lens options with you to select the type that best fits your vision needs and lifestyle. Classification can be determined from whether you suffer from dry eye, allergies, or recurring eye inflammation/infections.
Appropriateness for Contact Lens Wear
Dr. Thornton works with you to determine whether contact lenses or glasses are best for your lifestyle. At times the overall health of the eye may not be compatible with contact lenses. Glasses may be the proper corrective visual solution. Some contact lenses are available in either soft or rigid gas permeable (hard) form. Soft contact lenses need to be changed daily, weekly, bi-weekly, or monthly, depending on what type of lens you select. Specialized contact lenses, such as bifocal contact lenses, are also available for patients with presbyopia. Call us at (510) 530-2000 if you are interested in learning if contact lenses are a good fit for you.
Cosmetic Lenses
Advances in contact lens technology have created great options for cosmetic lenses. Custom contact lenses can be created to camouflage any color variation or irregularity and produce a natural eye color (or unnatural).  Call us at (510) 530-2000 and speak to our knowledgeable staff if you are interested in modifying or changing your eye color with contact lenses.
Along with a comprehensive eye exam, we include:
Contact Lens Evaluations

Contact Lens Fittings

Training in Lens Insertion, Lens Removal, and Lens Care

Specialty Contact Lenses, including astigmatism, multifocal, cosmetic color lenses and gas permeable lenses.